Team Alberta Information
---
Talent ID Camps
Every 4 years, the Canada Summer Games replaces the Canada Cup as the marquee 17U Team Alberta Tournament. The team that will compete in the Canada Summer Games this year is selected and operated by the Alberta Amateur Baseball Council (AABC). While there is a partnership between Baseball Alberta and the AABC for the ID Camps, all inquiries regarding the ID Camps and Championships, should be forwarded to the AABC.
The 2017 Talent Identification Camps will be used to find players for the following programs:
Canada Summer Games
Ages 16-17 (born 2001/2000) will be identified at the Talent ID camps to represent Team Alberta at the 2017 Canada Summer Games in Winnipeg.
Alberta Zone Championships
Ages 13-15 (born 2004/2003/2002) will be identified at the Talent ID camps to represent their respective zone team at the Alberta Zone Championships.
Please Note:
You must attend a Talent ID camp to be eligible to participate in AABC programs.
If you are planning to attend an ID camp, we ask that you please submit an online registration.
The online registrations for Talent ID's will be available March 15.
You are only required to attend one camp each season.
Kids from any baseball program in Alberta are eligible to attend Talent ID.
There is no cost to attend.
Please arrive at 5pm to check-in at the field and begin warming up. Drills will begin promptly at 5:30pm.
Talent ID Camp Schedule
All interested players MUST attend at least one of the Talent ID Camps in order to be considered: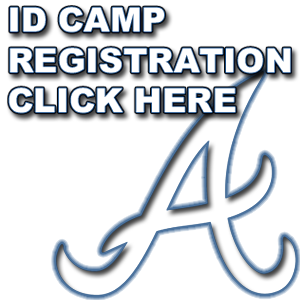 Thursday, April 27 - Medicine Hat (Mavericks Athletic Park)
Monday, May 1 - Calgary (Inland Athletic Park)
Tuesday, May 2 - Okotoks (Tourmaline)
Thursday, May 4 - Lethbridge (Lloyd Nolan Yard)
Monday, May 8 - Red Deer (Hunting Hills Midget Diamond)
Tuesday, May 9 - Calgary (Optimist)
Monday, May 15 - Edmonton (Edmonton Ballpark - formerly Telus Field)
Tuesday, May 16 - Spruce Grove (Henry Singer Ballpark)
Tuesday, May 23 - St. Albert (Legion Memorial Ballpark)
Monday, May 29 - Peace River (Misery Mountain)
Tuesday, May 30 - Grande Prairie (TBC)
Monday, June 5 - Fort McMurray (location TBC)
Tuesday, June 6 - Bonnyville (TBC)