Association Feature - Sylvan Lake Minor Ball
---
---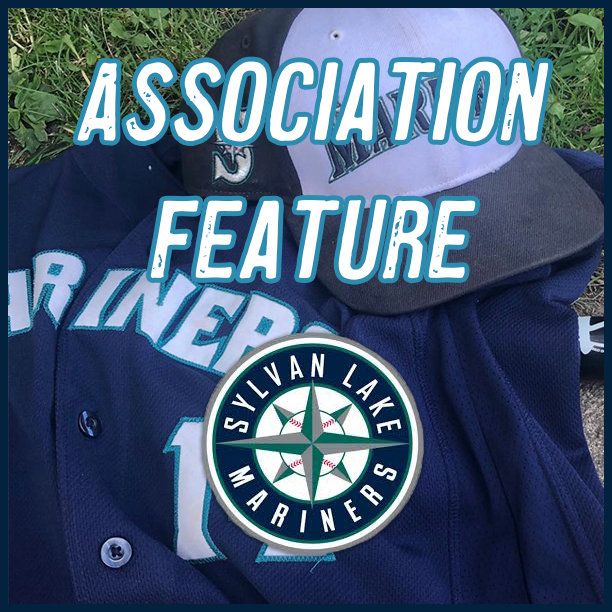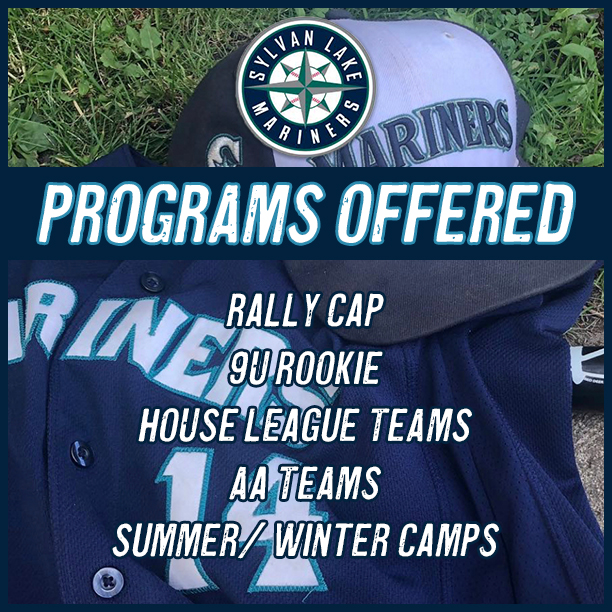 Here's a glimpse into the programming offered by Sylvan Lake Minor Ball. This January, Sylvan Lake also has a new Winter Ball program planned, which welcomes all ages and levels of kids! Check out http://sylvanlakeminorball.ca for more info.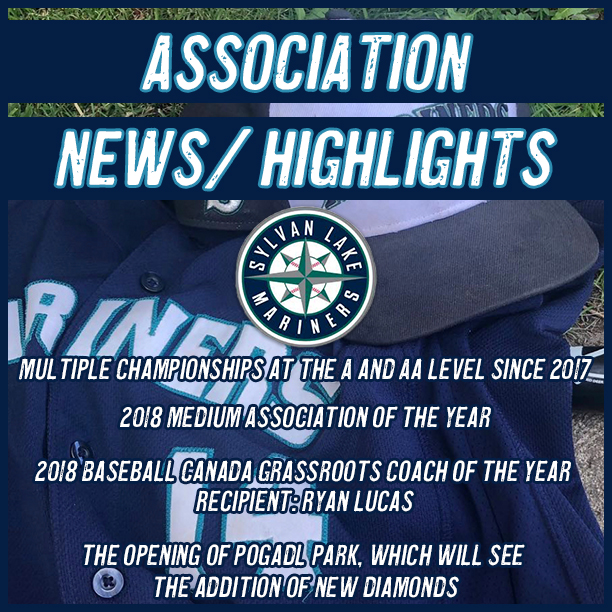 Check out some of the different highlights from Sylvan Lake Minor Ball! Sylvan Lake is especially excited to see the opening of Pogadl Park, which will see the addition of new diamonds as well as be the home and stadium for their big brothers in baseball, the Sylvan Lake Gulls in 2021!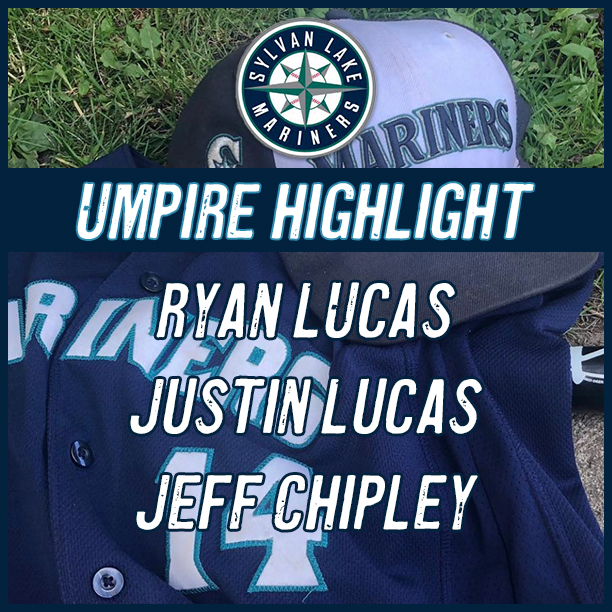 Sylvan Lake Minor Ball would like to recognize the following umpires:
Justin Lucas - A newer umpire to the association, Justin has become a go to umpire for Sylvan Lake. Most recently, Justin worked the 11U AA Tier II Provincial Championships Umpire Crew in 2019!
Ryan Lucas - a fixture in Sylvan Lake Baseball, you can usually find Ryan either coaching or umping on the diamond. Ryan is currently a Level 3 umpire and most recently was the Crew Chief of the 11U AA Tier II Championship Umpire Crew in 2019!
Jeff Chipley - A staple in the Central Alberta umpire community, Jeff is not only an umpire for the region but also an NUCP Clinic instructor, and the 2014 Murray Service Umpire of the Year recipient. Jeff also is on the Baseball Alberta Umpires Committee, helping guide the program into the future!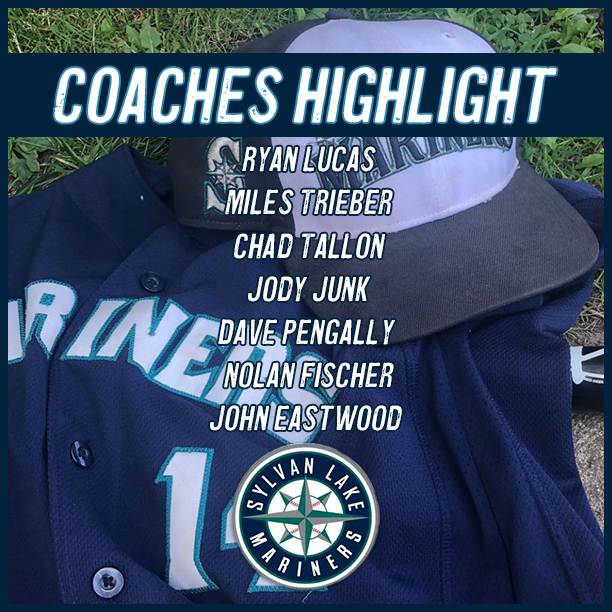 Sylvan Lake Minor Ball would like to say thank you to the following coaches:
Ryan Lucas has coached and lead various programs within SLMBA and in 2018 won the Baseball Canada Grassroots Coach of the Year. Ryan's level of dedication and growth of the love of baseball is second to none!
Miles Trieber and Chad Tallon are two individuals who have graciously given up a lot of their time to coach various levels in both our A & AA programs. Their commitment and love of the game have made them two of Sylvan Lake's most valuable coaches!
Jody Junk and Dave Pengally have both been instrumental in the creation and growth of SLMBA's AA program. In addition to that, they volunteer countless hours to work with the Town of Sylvan to ensure diamonds are maintained and have organized hosting numerous Provincial weekends.
Nolan Fischer & John Eastwood have been reliable coaches within our Community A baseball program as well as generously volunteering their time to assist with Fall & Winter baseball programs. Thank you to all our coaches in Sylvan Lake Minor Ball!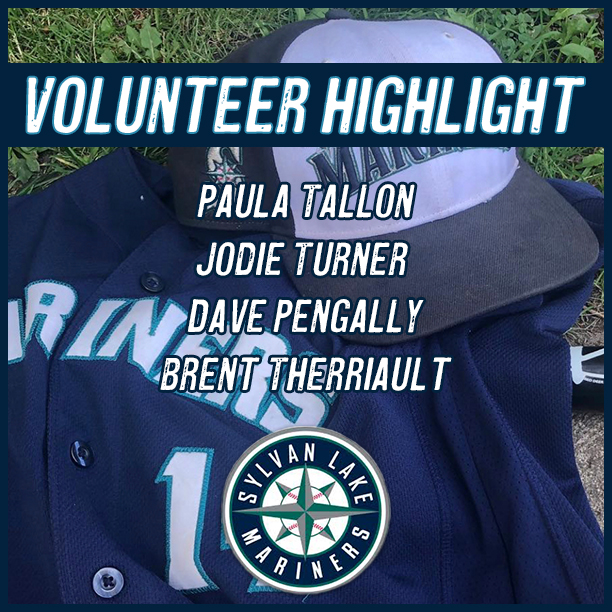 Sylvan Lake Minor Ball would like to thank these volunteers for their incredible support:
Paula Tallon who spent 10+yrs as President and in various roles
Jodie Turner with nearly 20 years on the SLMBA Board
Dave Pengally for ongoing player development and creation of our AA program
Brent Therriault for his ongoing commitment to assisting with Winter Ball & Fall Ball programs as well as for helping as Assistant Coach on a variety of teams
Thank you!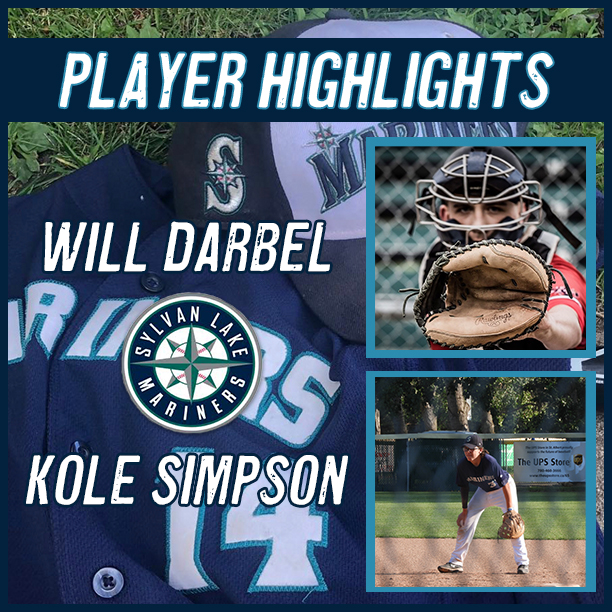 It's time for the Sylvan Lake Minor Ball player highlight!
Will Darbel graduated high school in 2020 and is currently playing ball for the University of Calgary Dinos. He was also nominated and runner up for the 2017 Community A Ball Player of the Year.
Kole Simpson recently left SLMBA to play AAA Bantam Baseball in Red Deer. An accomplishment that we were all very proud of Kole for achieving. Kole is a personable young man who continues to work with the younger kids in our SLMBA programs!
We would be remiss if we didn't highlight the dedication and hard work of all SLMBA players. The program has continued to see growth over the years thanks to them!