Association Feature
---
---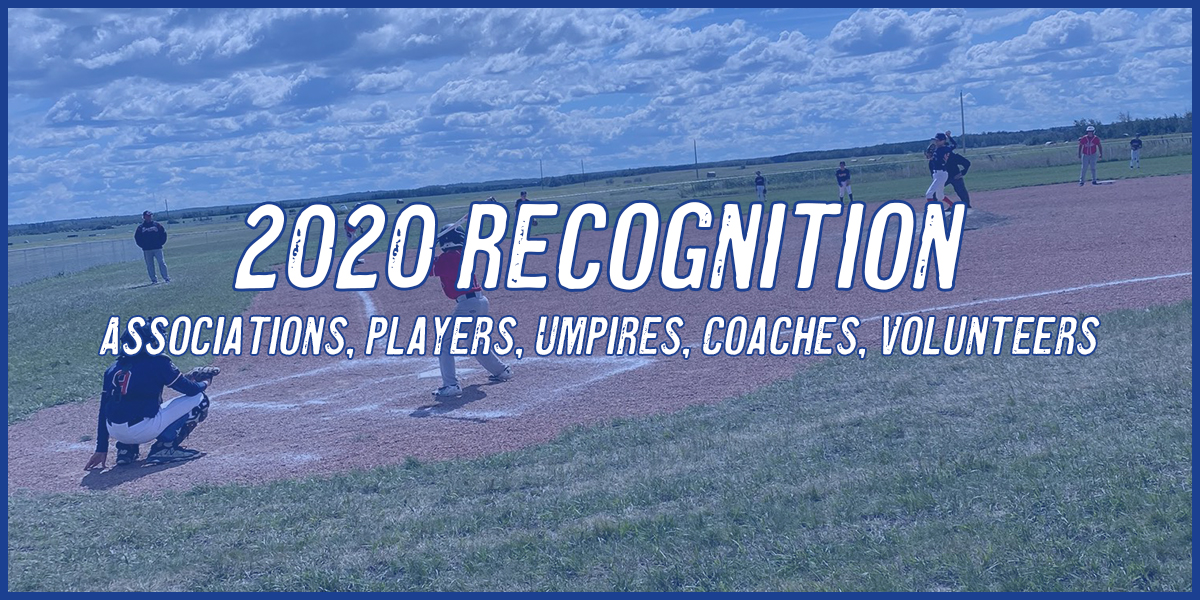 ---
At Baseball Alberta we are lucky to work with outstanding individuals within our community every year and 2020 has highlighted that more than ever. At the conclusion of every season, the Baseball Alberta Awards Banquet provides an opportunity to proudly recognize outstanding players, coaches, umpires and volunteers who have gone above and beyond throughout the baseball season. As we are all aware, this is not a typical year, and unfortunately, due to COVID-19 restrictions and AHS guidelines we will not be able to host an Awards Banquet for the 2020 season. We believe that all of our member associations deserve recognition for the efforts that have been put in during a season that was constantly changing, and for coming up with new and innovative ways to persevere and overcome these obstacles. With that in mind, we have created a new way to recognize these outstanding individuals.
In order to properly give our associations and individuals within them the chance to be recognized, we are pleased to announce the Baseball Alberta Member Association Spotlight. Each week a member association will be featured on our website and social media platforms. These features will include a look at the association's recent history and accomplishments, as well as a feature on a number of individuals who have been nominated by these associations to be recognized for their outstanding efforts in the 2020 season. We hope that as we conclude this unprecedented season, a look at all that has been accomplished will bring to light just how special our community is.
Association Features have been completed for the 2020 season. Check out all our features below!
PREVIOUS FEATURES