Baseball Alberta Return Baseball Guidelines
---
---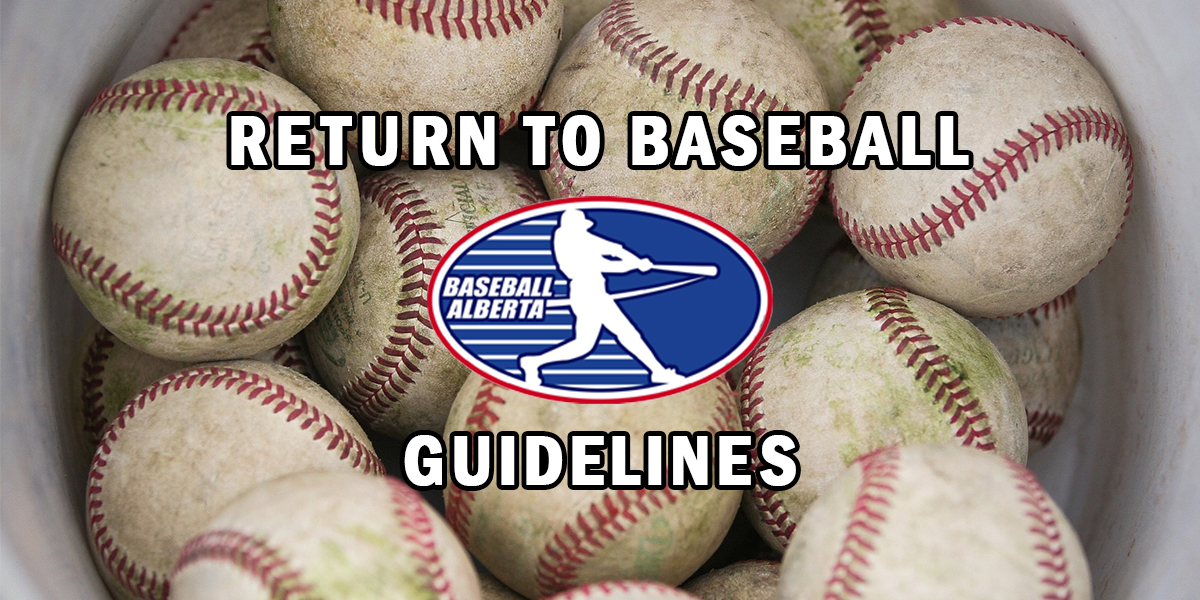 ---
EFFECTIVE NOVEMBER 13th, 2020
Targeted measures apply to all communities on the enhanced list (purple zones). Additional measures may apply to the Calgary and Edmonton Zones, and the cities of Fort McMurray, Grande Prairie, Lethbridge and Red Deer.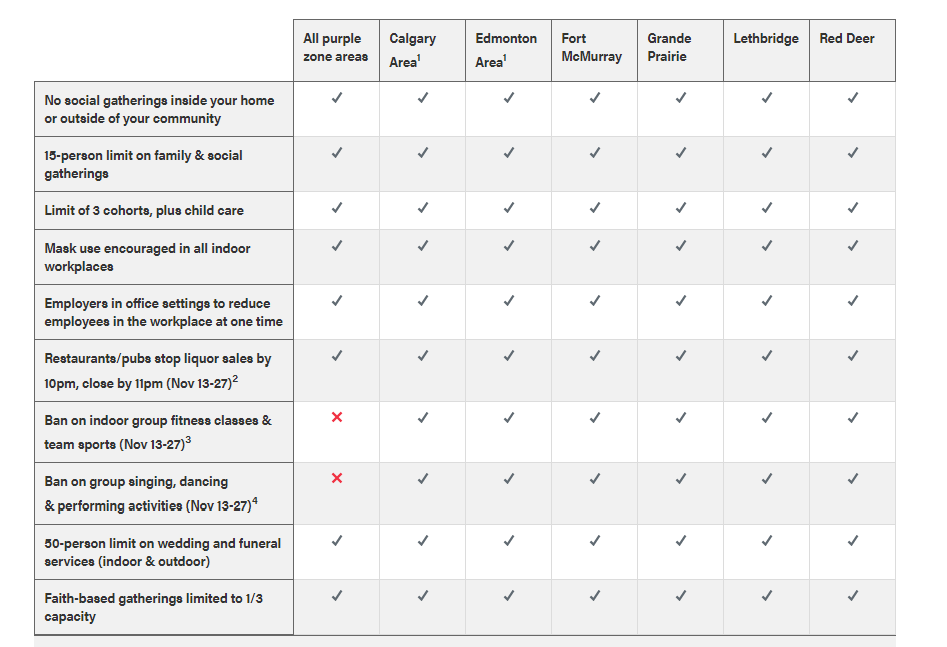 Among the new targeted measures:
Ban on indoor team sports and group fitness classes (Nov 13-27)
Which means no competition or practices for clubs, community and recreational baseball
Ban on group singing, dancing & performing activities (Nov 13-27)

Does not include sports that are currently taking place outdoors
Does not include individual sports, exercise, training or equipment use
Does not include Junior (Example AJHL), Collegiate, University or Professional sports.
All new measures will be in place starting November 13th, 2020. For further information regarding the new measures, please check out the Target Public Health Measures page provided by AHS and the Government of Alberta. For further inquiries, please contact Alberta Health Services.
*Please note Baseball Alberta insurance will not be valid for those areas that currently have restrictions on team sports from November 13th - November 27th, 2020 for all in person team and group activities.
We are pleased to release the Baseball Alberta Return to Baseball Plan. These guidelines represent the limit to which training or modified gameplay can safely resume within your Association/team in a Covid-19 world. We recognize there will be different levels of comfort from individuals and associations. Baseball Alberta will fully support associations who choose to remain closed for the offseason or choose to stay with Return to Baseball activities.
Noncompliance can lead to removal of facility access through the municipality in which you offer baseball programming, bylaw fines or even provincial health officer order to cease activity.
Member Associations will be able to safely resume baseball activities once:
All players and coaches are registered with Baseball Alberta.
All registered players, coaches and volunteers have signed the appropriate waiver forms (found within the RTB drop menu on the Baseball Alberta website)
Associations have communicated with their municipality to ensure compliance with all local guidelines in order to book and use fields.
The Baseball Alberta Board of Directors and staff's focus continues to be the health and safety of our athletes, coaches, officials, volunteers and fans. We respect the orders and restrictions that have been put in place in our province by our Chief Medical Officer of Health and her team.
To view the official Return to Baseball Document click HERE
*Document will continue to be updated as more information becomes available.
Recent Updates Include:
CAN I PARTICIPATE IN BASEBALL GRID
Updated on Page 8. Separated Symptoms into two categories (Adult 18 Years and Older + Child Under 18 Years). Runny nose and sore throat moved to secondary symptoms for Child Under 18 Years Category.