Baseball Alberta Return Train Guidelines
---
---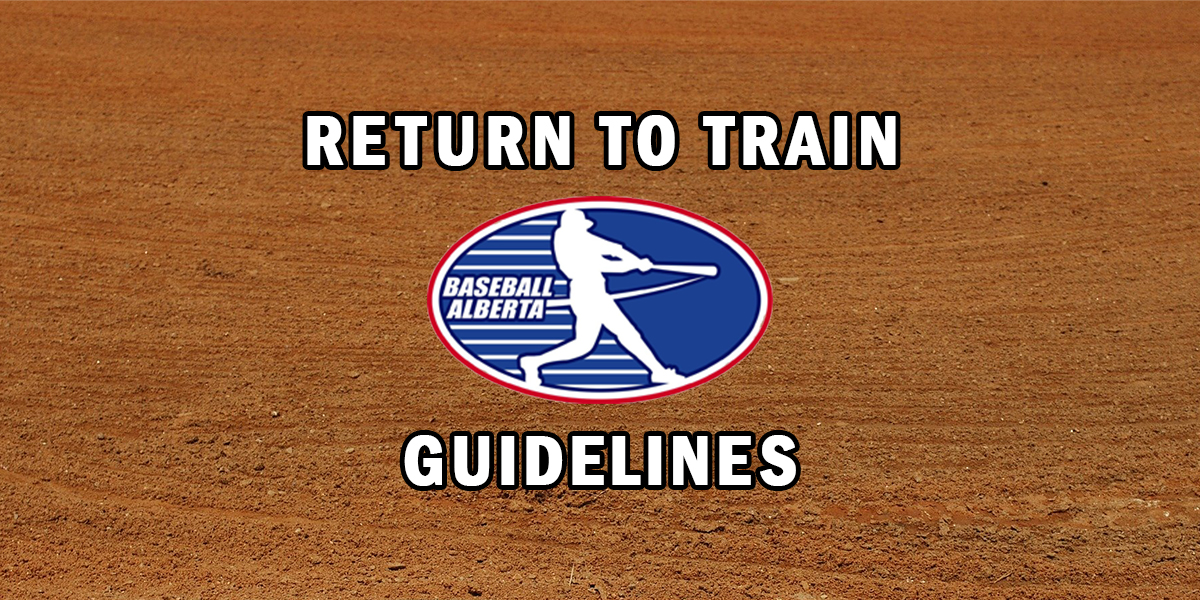 ---
We are pleased to release the Baseball Alberta Return to Train Plan. These guidelines are required to be in place and executed in full to start up any organized baseball activities that are sanctioned by Baseball Alberta. Noncompliance can lead to removal of facility access through the municipality in which you offer baseball programming, bylaw fines or even a provincial health officer order to cease activity. This document outlines the requirements and expectations involved in returning to baseball training in a COVID-19 world. Please note that Member Associations are not required to operate in person baseball activities until they feel that it is safe and appropriate to do so.
Member Associations will be able to safely resume baseball activities and insurance will only be in place on or after June 15th and once ALL protocols below are completed:
• All players and coaches are registered with Baseball Alberta.
• All registered players, coaches and volunteers have signed the appropriate waiver forms.
• Associations have communicated with their municipality to ensure compliance with all local guidelines in order to book and use fields.
* Please remember that no insurance will be in place until June 15, 2020 nor will any training activities be sanctioned prior to that time.
To view the full Baseball Alberta Return to Train Document CLICK HERE
To view our Return to Train/Play FAQ Document click HERE
Return to Train Tutorial Video
This tutorial video demonstrates how Associations can run a safe practice, which takes in to consideration all provincial guidelines, allowing teams that are able to access their fields to train. This video shows examples of drills that can be done where shared equipment is not used. Recommendations in the guidance document for Organized Outdoor Sports, Physical Activity and Recreation states that sharing equipment that is handled by hands or head, and other personal items should be minimized. Please note that shared equipment is now permitted as long as it is done so safely. Sanitization of hands and baseballs should be the priority.
https://www.youtube.com/embed/EgDDbjuvq4Q
Baseball Alberta Branded Sign Options: