Baseball Alberta Launches Reporting Hotline
---
---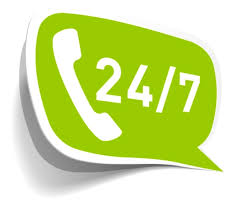 ---
Baseball Alberta Launches Reporting Hotline
"Baseball Alberta is committed to providing an environment in which all individuals are treated with respect. Baseball Alberta prohibits discrimination on the basis of race, religious beliefs, colour, gender, gender identity, gender expression, physical disability, mental disability, ancestry, place of origin, marital status, source of income, family status or sexual orientation."
These words come directly from the Baseball Alberta Code of Conduct for participants. They embody perhaps the most important ideal of Baseball Alberta as a sport governing organization and that is to provide a safe, respectful environment for athletes to be able to learn, compete, have fun, and create great memories of their experience in baseball. One of the most critical aspects of providing a safe environment for athletes is to create a sport environment that is free from sexual abuse. There have been several recent high profile media reports of cases involving coach sexual abuse of athletes and it would seem that much more was needed beyond the standard screening policies used to assess coaches to protect athletes specifically from sexual abuse.
Baseball Alberta is pleased to announce that we have contracted with WhistleBlower Security to provide an independent, third-party mechanism for reporting incidents of athlete sexual abuse. WhistleBlower is a specialized provider of hotline services to corporate clients for incidents of corporate ethics or fraud violations. They are experts in the area of anonymous reporting of sensitive information and were selected to provide this important new service to Baseball Alberta members. Incidents can be reported completely anonymously and can be reported 24 hours a day, 7 days a week through the WhistleBlower website, through email, or through a telephone hotline. All reported incidents are referred anonymously to Baseball Alberta for follow up and further investigation.
Incidents can be reported through any of the following channels:
Toll-free Telephone: 1-866-921-6714
Any questions regarding the launch of this new hotline for all Baseball Alberta members can be directed to Tam Rosnau, Executive Director, at operations@baseballalberta.com