NEZ - Student Temporary Employment Position
---
---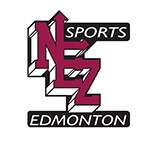 The NEZ Sports council is recruiting for a STEP (Student Temporary Employment Position) student for the 2019 summer baseball season. Reporting to the baseball director, this position will be primarily responsible for maintaining our baseball diamonds and completing project work set out by the director. The successful candidate must be self-motivated and have some knowledge in maintaining baseball facilities. This position will run from May 01 - August 09 - 2019.

Responsibilities:
Grass cutting, grass trimming, and facility maintenance
Prepare baseball diamonds for play (Floating, lining, raking etc.)
Coordinate and facilitate sprinkler and water system irrigating
Perform routine operating maintenance on all equipment and devices
Maintain orderly and clean dugouts, lock ups and tool areas
Record and maintain inventory control on equipment and supplies
Maintain clean, orderly and safe grounds in and around all diamonds
Qualifications:
Must be eligible to apply for a STEP position in the province of Alberta (attending secondary or post-secondary school in 2019) (Apprenticeship students do not qualify)
Must have a valid Alberta driver's license and a vehicle (must be able to drive from site to site)
Prior experience cutting grass and grass trimming is an asset
Mechanically inclined with basic knowledge of lawn maintenance equipment
Must be able to work days, evenings and weekends
Remuneration: $17.00 per hour (35 hours per week)
This is a STEP temporary appointment. https://www.alberta.ca/step.aspx
Pleas send applications electronically to pcmic@shaw.ca
We thank all applicants for their interest in this position. However, only those selected for an interview will be contacted.